The hour and a half long 'Gust's Fall Special Program' not only showed off new Atelier Ryza 2 gameplay footage that looks incredibly fun, but Japanese video game developer Gust also shared the Atelier Ryza 2 theme song trailer.
The theme song is called 'Somewhen, Somewhere' and is performed by Clammbon, the musical trio that has been creating gorgeous theme music for anime and video games for years. (listen below)
Just some of Clammbon's recent songs include the ending theme song for Hanasaku Iroha, the ED for Kanojo to Kanojo no Neko: Everything Flows and one of the opening theme songs for Polar Bear Cafe (Shirokuma Cafe).
The Atelier Ryza 2 theme song 'Somewhen, Somewhere' by Clammbon has the jazz-inspired J-pop trio's signature sound, with a lovely, fresh piano-driven melody that quickly morphs into a huge orchestral ballad with lead vocalist Ikuko Harada's quirky vocals superbly conveying the light-hearted and adventurous feel of the upcoming game.
The song also seems to fit protagonist Reisalin "Ryza" Stout's personality perfectly. (article continues below…)
Atelier Ryza 2: Lost Legends & the Secret Fairy will be uncensored in North America — well, Hallelujah
Atelier Ryza 2: Lost Legends & the Secret Fairy is the latest in an enormous series of games in the long-running franchise.
The upcoming Atelier Ryza 2 is due to release on PlayStation 5, PlayStation 4 and Nintendo Switch on December 3rd in Japan.
North America will get the game on all the above platforms plus PC on January 26th, 2021, with Europe getting it three days later.
Watch the just-released Atelier Ryza 2 theme song trailer for '"Somewhen, Somewhere" by Clammbon below and, while you're at it, make note of the Early Purchase Bonus at the end of the video.
After all, if you pre-order the game now, you will get a slew of extra costumes in the Summer Fashion Costume Set and the option of accessing many others as well depending on how you choose to buy the game.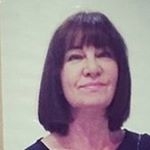 Latest posts by Michelle Topham
(see all)