Advertising
Atom Egoyan's upcoming new movie 'The Captive' looks like it could be a massive winner this summer movie season. Not only was it written and directed by Atom himself, it also stars one of my favorite actors, Ryan Reynolds, who, if rumours I've heard are true, is spectacular in it.
The Captive stars Ryan Reynolds, Rosario Dawson, Mireille Enos and Scott Speedman (another of my favorites since 'Felicity' years ago), and tells the story of a couple whose daughter is kidnapped.
Reynolds plays the father who, on his way home with his nine-year-old daughter, Cassandra, in the back of the car, stops off at the store to pick up a pie for dinner. When he gets back in the car just a few minutes later, his daughter has disappeared. Presumed, kidnapped. Eight years later, she's still missing.
But, The Captive isn't just any ordinary kidnapping story. (Come on, it's Atom Egoyan – why would it be?). The couple discover their house has been bugged and their private lives are being videotaped – everything they do being watched. As police make other discoveries, it then begins to seem apparent Cassandra may have been kidnapped by a paedophile ring. Or maybe not?
The Captive isn't getting great reviews. In fact, most of them are pretty dire. But, from the trailer I've seen (you can watch it below) and from the hints I've heard from friends who saw it at Cannes, it could actually be a lot better than some of these critics are determined to say it is. All I know is I'll be going to see it, for Ryan Reynolds if nothing else. How about you?
Advertising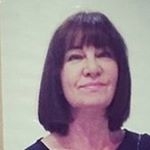 Latest posts by Michelle Topham
(see all)