When it comes to exciting anime of 2022, it is looking highly likely Attack on Titan Final Season Part 2 will be one of the most exciting of the year.
At least if a just released new Attack on Titan Final Season Part 2 trailer that seems to point to that is anything to go by.
That trailer has action scene after action scene coming so thick and fast in the just released 1 minute 40 second video you feel like you can hardly take a breath while watching it.
Not only that but, if the finished product looks as good as the CGI in the new trailer, holy hell, we are in for something special this time.
(Watch the trailer below, and you will see what I mean!)
Part 2 of the Final Season of Attack on Titan will begin streaming on Crunchyroll on January 9th, 2022, right after the show's premiere in Japan.
Director Yuuichirou Hayashi is back directing the anime, all the main cast are returning to reprise their roles and, yep, MAPPA and not Wit Studio is producing what could just be one of the most epic anime series of 2022.
Advertising
Mark your calendars for January 9th, and we can all find out together if what the new Attack on Titan Final Season Part 2 trailer promises ends up being a reality.
Meanwhile you can watch the first part of the Final Season of the show on Crunchyroll. Or rewatch the anime if you want to jog your memory before the new show begins,
Source: Official website — Attack on Titan Final Season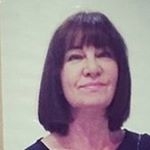 Latest posts by Michelle Topham
(see all)