With the Attack on Titan anime series soon coming to an end, Crunchyroll has released an explosive trailer for the Attack on Titan Final Season first part season finale that promises to give fans the ending they have been hoping to get.
As the trailer says about the upcoming last few episodes of the series, as well as the season finale, we can expect to see "Every lie exposed. Every secret revealed. Every allegiance attacked."
Well, I'm in. How about you?
The Attack on Titan Final Season has been animated by MAPPA, directed by Jun Shishido, with scripts written by Hiroshi Seko and character design by Tomohiro Kishi.
And yes, the final season has been quite a bit different than the first three due to the anime series switching to MAPPA from its previous animation studio Wit Studio.
With the fourth and final season now soon coming to a close, however, fans still seem to be thrilled with how it all turned out.
Watch all four seasons of Attack on Titan on Crunchyroll in preparation for the final few episodes of the first part of the series. Rumor has it the second part won't kick off until early 2022.
The season finale of Attack on Titan Final Season will stream on Crunchyroll beginning on March 28th, 2021.
And yes, just like most other fans of the series, I am not convinced this is the last we will see of the show once The Final Season is over next year.
Another season or a full-length movie is highly likely, I'd say.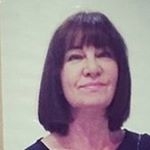 Latest posts by Michelle Topham
(see all)