Another anime song addiction of mine recently (and God I have a lot of them!) is a song from on of the Attack on Titan soundtracks.
Called 'Call of Silence', the track was composed and arranged by Hiroyuki Sawano —  the superb Japanese composer responsible for the musical scores for Attack on Titan, among other hit anime series — and with lyrics from cAnON.
'Call of Silence' is sung by Gemie, (aka Sakamoto Risa), a singer who has worked with Hiroyuki Sawano on several other projects, and it is her soaring vocals and the song's melancholic cello that makes this track so sad, yet so damned beautiful.
And, man, those lyrics:
You will know you're reborn tonight
Must be ragged, but I stay by your side
Even if my body's bleached to the bones
I don't want to go through that ever again
The song is the fifth song on the first Attack on Titan Season 2 Original Soundtrack disc.
And it's an odd addiction for me, as I stumbled across the Attack on Titan Season 2 soundtrack a few weeks ago, when I was looking for anime soundtracks on Spotify.
Considering I have not yet watched Attack on Titan (there are 9,000 anime and I have limited time), I had no connection to the album at all.
Except that just about every track on it is one of the most stunning I have heard in a while.
Then again, already being a huge fan of Hiroyuki Sawano for his music from The Seven Deadly Sins and Seraph of the End, I wasn't that surprised.
Anyway, Attack on Titan's 'Call of Silence' is now a staple on my Spotify Anime Songs to Listen to on Repeat list.
Listen to it on the Attack on Titan Season 2 soundtrack, and I guarantee you will soon have it on repeat too. Because, God, that's beautiful.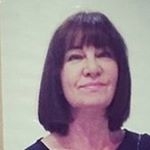 Latest posts by Michelle Topham
(see all)