Actress Aubrey Plaza is one of those women men just seem to fall all over themselves to learn more about. She's smart, funny, beautiful and quirkily odd, and she's so laid-back she seems to have it all together. Weirdly, however, she doesn't. As Plaza herself admitted when she appeared on the web-based interview series The Off Camera Show recently.
Because, according to Plaza, not only does she find being on talk shows incredibly weird, but she's terrified by them as well.
"I feel terrified every time I do them. I wanna die every time I do it".
She was then asked, why she was so terrified. "Is it the live audience?"
"I'm more comfortable working and being. Even stand up was different as, even though I only did it for a little while, I was not being myself. I was like being a persona. Like a heightened version of myself, and I just always have this like existential crisis whenever I go on those shows. Because it's so weird to just try to be yourself, when you have no idea how to do that".
Which sounds a little bit of a crisis of self-confidence rather than, as she calls it, existentialism.
"In my mind, I'm like none of these people care what I did over the summer. I can't get over the idea of it. But I like doing it. I try to have fun with it because it's funny, and I always think my 12-year-old self would think this is like hilarious that I am being allowed to go on a television show".
Watch the fabulous Aubrey Plaza talking about being the worst talk show guest in the video below. She's just as quirky and odd as you would expect her to be. Cool, that.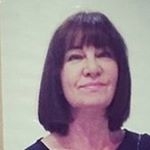 Latest posts by Michelle Topham
(see all)