Fabulous news today for many Eurovision fans as the European Broadcasting Union (EBU) has confirmed Australia will be allowed to participate in Eurovision 2016. It will be the second time Australia has sent an actual contestant to Eurovision after Guy Sebastian sang at Eurovision 2015 in Vienna.
The EBU says, however, they have not yet decided whether Australia will be allowed permanent entry into Eurovision, or whether 2016 will be just another one-off event. That decision may very well be made sometime next year.
Should Australia win Eurovision 2016, the following year's contest would still be held in Europe (which seems a little odd to me and definitely a shame for Australia if it did happen), but would be co-hosted by the broadcaster of another European country and the Australian broadcaster SBS.
There is also a change in the rules for Australia's entry in 2016.
That's because whichever act is chosen to represent the country will be expected to compete in a semi-final in an attempt to qualify for the final like almost every other country in the competition. Unlike this year where Guy Sebastian, as Australia's first ever Eurovision representative, was given automatic entry into the grand final.
Eurovision 2015 was, of course, won by Sweden's Mans Zelmerlow, so the 2016 competion will be held in Stockholm beginning on May 10th, 2016 with the first semi-final.
Now all we have to do is wait to see who Australia chooses to represent them.
And, if you have forgotten just how good Guy Sebastian and his song were this year, watch him perform at the Eurovision 2015 grand final in the video below for a refresher.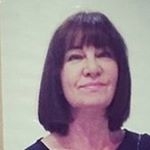 Latest posts by Michelle Topham
(see all)