Australian singer Dami Im had her first rehearsal in Stockholm today for Eurovision 2016 and, both backstage beforehand, and on stage during the rehearsal, she looked incredibly glamorous.
Backstage, Dami was wearing shiny black pants, a black shirt with a high bow neckline, and a long black jacket. Hip, cool and quite elegant.
On stage, the Australian Eurovision contestant went to the opposite end of the spectrum with a one shoulder white sequined gown with a high slit front that showed off her beautiful legs perfectly. Lovely and glamorous, indeed.
Eurovision 2016, of course, will only be the second time Australia has been allowed to compete so, of course, Im is incredibly excited to be representing her country at this, the world's biggest song competition.
Watch a short snippet from Dami Im's first rehearsal at Eurovision 2016 today in the video below to see just how excited she seems.
You can see her first performance of the competition during the Eurovision second semi-final, which will be held on May 12th.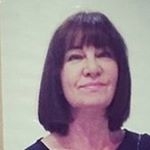 Latest posts by Michelle Topham
(see all)