There's an amazingl teaser trailer just been released for "Marvel's "Avengers: Age of Ultron" that features a preview of Ultron – the machine super villain voiced by the awesome James Spader.
You'll also see Iron Man (Robert Downey Jr.), Thor (Chris Hemsworth), Captain America (Chris Evans), Black Widow (Scarlett Johansson), and The Hulk (Mark Ruffalo) just to name a few of the Marvel characters that are going to be appearing in 'Age of Ultron'.
Watch the just released teaser trailer below. And can I just say "Wow" and "Yep, I'll be first in line when those tickets go on sale", as that's my kind of movie.
We'll all have to wait a while, though, as "Avengers: Age of Ultron" won't be in movie theaters until May 1st, 2015. Damn.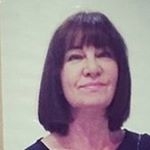 Latest posts by Michelle Topham
(see all)