I don't know what it is about Avicii and Audra Mae's single 'Addicted To You', but it has been stuck in my head for days.
Sure, it is definitely a powerful song but, it seems to be addictive as well, at least for me, — so, I guess I'm not addicted to any particular person, just to this darn song.
That is why, as invariably happens when I cannot stop singing a song, Avicii and Audra Mae's 'Addicted To You' has ended up being my Repeat Rotation Video today.
The song is awesome, Audra Mae's voice is incredible (when she sings "I couldn't stand the pain", oh my God!), and the video is beautifully shot.
Oh and I list this here as Avicii and Audra Mae's 'Addicted To You', as it has always irked me that it is only his name (Avicii) that usually gets linked with the song when, in reality, if it wasn't for Swedish singer Audra Mae's astounding vocals, the song would not be anywhere near as powerful.
And don't get me wrong, I think Avicii is a lovely person, but it is a pity he often features some stunning female singers but rarely seems to promote them.
I mean, what's that all about?
Watch Avicii's official music video for 'Addicted To You' below and, yep, dance to it.
Related: Listen to Audra May's 'Feeling Good' featuring Avicci from Sense 8: A Christmas Special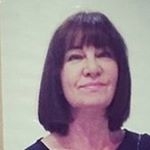 Latest posts by Michelle Topham
(see all)