Following on from last week's Chainsaw Man ending theme by Kanaria, this week's has just been released along with another awesome ending animation.
The Chainsaw Man ending #7 is called 'ALL KINDS OF KISSES' by ano, with an ending animation that takes place on a 1990s-style computer monitor, and also features 90's style anime and a retro JRPG.
The animation even illustrates the Episode 7's puke kiss scene, which made me laugh out loud. And yep, it is just as gross as before — except, this time, it's rainbow-colored!
Honestly, if there are better ending animations in an anime than Chainsaw Man, I have never seen one, as MAPPA has really outdone themselves with these.
Ano's 'ALL KINDS OF KISSES' is also a helluva catchy ending theme song and let's hope, with this, the J-pop singer will get even more attention for her fabulous songs.
Seven Chainsaw Man ending animations now out
With seven Chainsaw Man ending theme songs now out, and seven superb ending animations to go along with them, we still have five more to go before the end of Season 1 (aren't we lucky?)
They are, by the way, ending themes from these artists — Eve, Aimer, Queen Bee, TK from Ling Tosite Sigure and People 1.
In other words, it looks like MAPPA may just have saved the best for last although, frankly, it would be hard to beat any of the seven EDs we have had so far, eh?
Watch the Chainsaw Man Episode 7 Ending Theme animation down below, it is a thing of beauty, and Ano's 'ALL KINDS OF KISSES' is utterly addictive.
The Chainsaw Man anime is currently streaming on Crunchyroll.
RELATED: Art style on Chainsaw Man's ending animation #4 is GAWGEOUS!!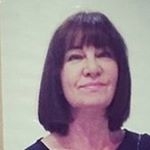 Latest posts by Michelle Topham
(see all)