This Pathologic 2 walkthrough will allow you to avoid the frustration of playing the game
If you have been looking for a complete Pathologic 2 walkthrough that will help you finish the challenging new adventure RPG game in a reasonable amount of time, or let you experience the game without having to play it at all, do I have something awesome for you.
A Pathologic 2 walkthrough that completes the game in just over 18 hours, with all the cut scenes and the ending and. blissfully, all done without commentary. (Come on, you want absolute immersion in a game like this, and talking would destroy that!).
The particular walkthrough you should watch has been put together by popular YouTube retro gamer Rabid Retrospect Games, who has released one full-length video of his efforts.
The video runs 18 hours and 16 minutes, so comes in just a little bit under the time some other gamers are reporting it took them to finish the game.
His is also solid and competent gameplay, which moves along at a pace that keeps you engaged while still allowing you to see everything Pathologic 2 offers.
Difficult to do, I would imagine. Especially as this game is so stressful and bizarre in every way and, while watching his still competent Pathologic 2 walkthrough, it's pretty obvious Rabid Retrospect Games had no more idea about what is actually going on than the rest of us.
For me, I enjoyed his walkthrough immensely as I know from playing the game's frustrating predecessor, I would have zero patience to play this very odd and apparently quite buggy game myself.
Particularly as, the further into Pathologic 2 you get, the more brutal it becomes. To the point that you can easily find your character dying from starvation every few minutes, and with hardly any options left to continue to keep him alive.
Yes, I would feel the need to slam my fist through my computer screen more times than not. The gameplay really is that ridiculously hard.
To watch someone else play it, struggle a bit in the places where I know I would have struggled a lot, and still make gameplay engaging and fun, though, is wonderful.
After all, the game is a beautifully designed game. Just not one I have any interest in playing myself.
If you do want to give the game a go, however, even after watching Rabid Retrospect Games' frustrations during his Pathologic 2 walkthrough, you can pick up Pathologic 2 on Steam if you don't mind DRM.
I recommend, though, that you grab it on GOG instead. That way you actually get to own outright the game you just bought, rather than having to jump through Steam's restrictive hoops.
You can watch Rabid Retrospect Games' Pathologic 2 walkthrough in its entirety below. But I warned you, it's brutal.
Minimum System Requirements for the Pathologic 2 to run:
OS: Windows 7/8/10
Processor: i3 (8/9 Generation) ~3 Ghz / Ryzen 5
Memory: 8 GB RAM
Graphics: NVIDIA GeForce GTX 660
DirectX: Version 11
Storage: 25 GB available space
Sound Card: Integrated
Related: This Layers of Fear 2 walkthrough completes the game in under 4 hours, and with all three endings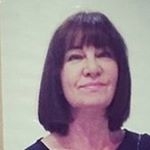 Latest posts by Michelle Topham
(see all)