Drag artist RuPaul is fabulous and, up until recently when Conchita Wurst catapulted onto the scene, was probably the most famous drag queen in the world. RuPaul is an actor, a model, a TV personality. He's also a pretty accomplished recording artist — a fact I was surprised to learn a fair number of my friends didn't know.
So, I decided to remedy that fact, and set out to find a few RuPaul music videos to send to said friends. That's when I discovered my Repeat Rotation Video for today. And it's awesome.
Not technically a RuPaul music video, in that only RuPaul's voice is in it but he isn't, it's still one of the coolest videos. It's a dance number choreographed to RuPaul's hit song 'Sissy That Walk' and it's absolutely amazing.
Mega Jam are the dance group in the video. They're a famous Australian dance group started by Luis Pinto and Jasmine Meakin back in the mid-90s. They have a dance studio in Brisbane, where classes are offered in all types of hip hop and street dancing, and they tour, offering shows all over the world.
But, what Mega Jam is currently the most famous for are their amazing videos that have now been watched hundreds of millions of times on YouTube. One such video is their dance routine to RuPaul's 'Sissy That Walk', a video I've been watching and listening to all day.
Watch it below and then add it to your Repeat Rotation Videos. Only problem? Bet you won't be able to not dance!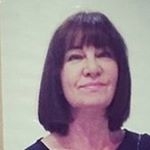 Latest posts by Michelle Topham
(see all)