The upcoming original anime AYAKA will premiere some time in 2023, and it is an anime being created by some of the industry's "heavy hitters".
People like director Nobuyoshi Nagayama (Smile Down the Runway, Happy Sugar Life), character designer Misaki Kaneko (Smile Down the Runway) and composer Kana Shibue (Sasaki and Miyano, Shouwa Genroku Rakugo Shinjuu).
With Studio Blanc (The Reincarnation of the Strongest Exorcist in Another World, Life Lessons with Uramichi-Oniisan) in charge of anime production, and voice actors Yuuto Uemura (Bungo Stray Dogs), Takuma Terashima (Tokyo Revengers), Takahiro Sakurai (Jujutsu Kaisen) and Yuuichirou Umehara (Goblin Slayer) in the main roles, this one should be one of the standouts of 2023.
That's why, when AYAKA's Yukito Yanagi and Jingi Sagawa character video released, I was very interested in seeing how the anime looks. And if the characters are likely to be interesting.
And yep, it looks beautiful and, yes, they are.
Especially as the Yukito Yanagi and Jingi Sagawa character video shows orphan Yukito meeting the strange Jingi. A so-called "disciple" of his father. A father he doesn't remember very much about.
And then having flashbacks to having met Jingi before. Not only met, but apparently being close to him too.
Meanwhile, there is no word yet on when in 2023 AYAKA will air, although we do know Crunchyroll will be streaming it outside Japan when it does.
They have this to say about the AYAKA plot:
The story follows Yukito Yanagi, an orphan who one day encounters an eccentric disciple of his father's. The strange man takes him to his birthplace on Ayakajima, made up of seven islands where mysterious beings called "Mitama" and dragons are rumored to reside. There, Yukito meets his father's two other disciples, who protect the harmony of Ayakajima… which soon threatens to collapse.
Watch the Yukito Yanagi and Jingi Sagawa character video below. Now doesn't that make AYAKA look intriguing?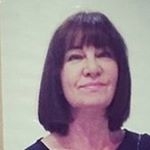 Latest posts by Michelle Topham
(see all)