AzRaH wins Wild Card entry into Austria's National Final for Eurovision with 'The One'
I watch the run up to the Eurovision Song Contest every year quite closely, as I love the competition so much. Since Conchita Wurst won Eurovision in 2014, I've also begun to watch Austria even closer too, as it's interesting to see if the contestants in the Austrian National Final for Eurovision are in the same caliber as her. Sadly, most of last year's were not.
This year, Austria will again run a National Final for Eurovision, and recently announced the nine artists that would be competing in the competition for the privilege of being selected to represent Austria at the Eurovision Song Contest 2016. A tenth one would then be chosen through a 'Wild Card' vote on Facebook.
The nine already chosen are
Bella Wagner
Elly
Farina Miss & Céline Roscheck
Lia Weller
LiZZA
Orry Jackson
Sankil Jones
Vincent Bueno
ZOË
Yesterday, the decision of the Facebook vote was also announced, and singer AzRaH with the song 'The One' was named as the winner.
According to the announcement on Twitter, however, there were some irregularities in the voting, so any votes that looked as though they were being done in an attempt to rig the results were discounted.
Now, I'm not familiar with any of the other nine artists, nor am I familiar with AzRaH (let's face it, few Austrian artists ever make a name for themselves outside Austria. Sadly), but she can certainly sing.
I'm not a fan of the song 'The One', however, as it's just another bland same-as-a-thousand-other-songs we've heard so many times before, and definitely not a song that would give Austria another win at Eurovision.
Let's see if the Austrian voters and the expert jury agree with me.
Listen to it below.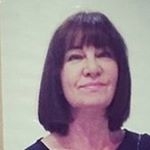 Latest posts by Michelle Topham
(see all)