While I am all for a good first-person shooter, especially if it has a multi-player component, I have to say I love one that also comes with stunning graphics.
That, apparently, is what the upcoming zombie-focused multi-player, first-person shooter Back 4 Blood has to offer. Along with amazing gameplay, of course.
Because the just-released Back 4 Blood launch trailer not only shows off some pretty spectacular gameplay, but also some gorgeous graphics.
All shown in the new Back 4 Blood trailer, from its opening with the American flag flying over a devastated landscape to the scene where two of 'the Cleaners' are on the back of a truck mowing down 'The Ridden'.
Back 4 Blood is being developed by Turtle Rock Studios (Left 4 Dead, Evolve) and published by Warner Bros. Interactive Entertainment.
The game itself takes place in a post-apocalyptic world in which most people were turned into zombies, aka 'The Ridden', after being infected by a parasite.
A group of those who were not are veterans that call themselves 'The Cleaners'.
Their aim is to rid the world of The Ridden in any way possible or, if that isn't possible, to create so-called 'safe spaces' where those who are not infected can leave safely and freely.
Gameplay looks kickass as The Cleaners plow through areas destroying every Ridden they find — and there are hordes of them.
But, where the first-person shooter really stands out is in the Back 4 Blood graphics, which are some of the best I have seen in this type of game in quite a while.
Back 4 Blood graphics settings will ensure you get the best visual experience
Back 4 Blood will have an amazing array of graphics settings as well, so you can be sure you get the game's graphics looking as beautiful as possible on your rig.
They include 4K graphics and resolution support, ultra-wide resolutions and even support for multi-monitor setups.
If you get the higher frame rates, Nvidia DLSS support is also a thing.
The menu on the PC even has different settings for textures, effects, foliage and shadows, helping make sure your visual experience is the best it can be.
Back 4 Blood will release on October 12th for Xbox Series X/S, PS5, Xbox One, PS4, and PC, as well as via Xbox Game Pass on PC, console, and cloud.
Don't miss this one if you like a visually stunning game with awesome gameplay, as it looks beautiful.
Check out the Back 4 Blood graphics in the just-released launch trailer below to see what I mean.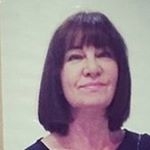 Latest posts by Michelle Topham
(see all)