If you like a good anime rock tune, you will be thrilled with the Black Arrow opening theme song for the series' second cour.
The track is called 'Kodou' by Eir Aoi and is the Japanese singer's 19th single.
Advertising
The powerful rock song, featuring the singer's famously massive vocals and an addictive beat, has also just received a full-length music video that has Eir Aoi performing the song with a backing band.
The video has been filmed on a set that has been made to look like an abandoned building in a forested area, giving the video a feeling of desolation and sadness.
Eir Aoi also recently performed a live version of two other anime theme songs on the popular YouTube channel The First Take — 'I Will' from SAO: Alicization — War of Underworld and 'Ignite' from Sword Art Online II.
In both performances, her live vocals were astounding.
Advertising
The CD single for Eir Aoi's 'Kodou' (in English 'Beat') will be released on June 16th, 2021.
As for Back Arrow, the original anime series was written by Kazuki Nakashima (Kill la Kill) and is directed by Gorō Taniguchi (Active Raid) at .Studio VOLN.
The second cours of the series is currently streaming on Funimation in both subbed and dubbed forms.
Listen to the Black Arrow opening theme song for the series' second cour in the official music video, as well as in the anime's intro below.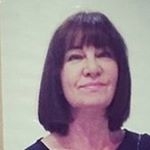 Latest posts by Michelle Topham
(see all)