There's a short but interesting video gone up on Kunsthalle München's YouTube channel backstage with French designer Jean Paul Gaultier at his Kunsthalle München exhibit "From The Sidewalk To The Catwalk" last month and, of course, at the opening party itself.
And I was initially interested in watching this as my girl, Conchita Wurst, features quite heavily. (Well, she did have quite a presence in Jean Paul Gaultier's exhibit, and she also performed live at the Kunsthalle München opening party itself).
What's as interesting about this video to me, though, is the quick look at the intense preparation before the event, and the way there is such an incredible attention to detail paid by everyone creating it. And look at those spectacular costumes.
No wonder Jean Paul Gaultier is as successful as he is.
The show itself features 140 Gaultier creations, starting out with haute couture and prêt-à-porter from the 1970s right through to the present day.
It's a glorious celebration of a fashion designer who has made an enormous impact on the world of fashion, to such an extent he was known for many years as the enfant terrible due to his insistence on thinking outside the box, and his refusal to adhere to the 'norms' of fashion design. (Well, let's face it, those who do refuse to 'be like everyone else' are usually the ones we remember the most, and the ones who are the most successful).
Jean Paul Gaultier's "From The Sidewalk To The Catwalk" is at Kunsthalle München from now until February 14th, 2016. It is the final chance you will have to see this spectacular show, so get there if you can.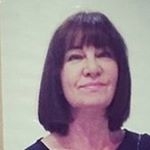 Latest posts by Michelle Topham
(see all)