The Bake Off Crème de la Crème second heat features eclairs, mont blancs and a wedding cake
The Bake Off Crème de la Crème series 2 second heat is next Tuesday on BBC 2, and it's going to be exciting.
That's because judges Benoit Blin and Cherish Finden have decided next week's challenge will be all about eclairs, mont blancs and, the biggest challenge of all, a wedding cake. And, in true Benoit and Cherish style, they are going to be picky with what they expect. Cherish even wanders around the room with a ruler measuring the eclairs.
Of course, you would expect the professional pastry chefs to not have any concerns at all about these kinds of recipes. After all, isn't this what they do for a living?
Yes, but it's not quite as simple as that.
Because one team has a major problem before it even gets to stuffing its eclairs with cream. It can't even get the choux pastry to puff up big enough.
Can they re-do the batch and get their eclairs large, puffy and perfect for cream in the time they have left? Or are they destined to be the team that has to say goodbye?
Watch the preview for the Bake Off Crème de la Crème in the video below, and make your predictions.
All I can say is, sure, the BBC lost The Great British Bake-Off to Channel 4 but, so far, but I'm enjoying this series just as much.
You can watch the next episode of Bake Off Crème de la Crème on BBC 2 on Tuesday, April 11th at 8pm.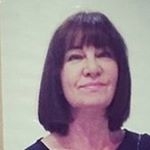 Latest posts by Michelle Topham
(see all)