Watching many video game trailers every week, I am often not particularly impressed with many of them.
In the case of the just released Balan Wonderworld trailer, however, can I just say "Wow, this one is a standout".
Because, even if today's brand new Balan Wonderworld trailer is only available in Japanese, the Square Enix 3D action platformer is so colorful, fun and exciting to watch (and so wonderfully Japanese!), this game could easily end up being a must buy for me.
The trailer shows off some of the gorgeous worlds featured in the game, a variety of challenging and completely unique bosses, and some of the coolest looking costumes in a game for ages. (Check out Octopus Painter below — how awesome is that?)
Costumes that will unlock special actions and abilities.
You will also get an idea of what type of gameplay the game will entail when you watch it as there is quite a bit of game footage.
Balan Wonderworld was created by Balan Company and Arzest, and is being directed by Yuji Naka. Naka, of course, was the lead programmer on Sonic the Hedgehog (the original), so he definitely knows his platformers.
Those beautiful character designs are by Naoto Ohshima (Sonic the Hedgehog).
Balan Wonderworld is scheduled to release on March 26th, 2021 and will be available for PlayStation 5, PlayStation 4, Xbox Series X/S, Xbox One, Nintendo Switch and PC. (continue reading and watch the official Balan Wonderworld trailer below).
Planet Zoo's Aquatic Pack DLC may make it worth playing the game again because…PENGUINS!!
With almost four months to go before the game launches, however, we can probably expect quite a bit more information  on it.
Also note, Square Enix calls the game "a new action game brand", so it sounds like there may be quite a few Balan Wonderworld games if the first one is a success.
Until then, watch the latest Balan Wonderworld trailer below and learn more on the game's official website.
Now doesn't that bright, colorful and cool looking world look like a heckuva lot of fun?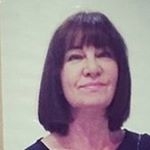 Latest posts by Michelle Topham
(see all)