GYAAR Studio developers will have a lot of creative freedom
I think it's always cool when a new independent video game studio is founded as it gives another group of indie developers a chance to unleash their creativity and possibly create something unusual and interesting.
That's why, when I read Bandai Namco has decided to establish a new indie video game studio and to allow the developers in it to express their ideas freely, I was thrilled.
After all, an incredibly unique game could end up being created from the deal that we might not have gotten otherwise.
The new Bandai Namco founded and funded video game studio is called GYAAR Studio, and the developers in it are already working on their first game.
Survival Quiz CITY is that game — a multiplayer game in which teams of players have to answer questions correctly in order to beat their opponents.
Of course, like anything coming out of Bandai Namco, or in this case the Bandai Namco-founded GYAAR Studio, gameplay will be much more complicated (and fun) than just that.
GYAAR Studio has been named after one of the characters in Survival Quiz City.
The game itself is already up on Steam to be added to your wishlist, and is currently being tested by Steam gamers via the developer's 'playtest' so, obviously, GYAAR Studio has been operating for a while already.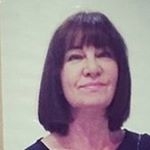 Latest posts by Michelle Topham
(see all)