One of the many things we have learned at Gamescon this week is upcoming psychological thriller Twin Mirror is probably not going to be like anything we expected. Not if you look at Bandai Namco's action game past, at least.
That is because Bandai Namco and fellow collaborator DONTNOD have just announced Twin Mirror will be an episodic narrative-based adventure game.
Similar in vein to DONTNOD's extremely successful Life is Strange, but unlike anything Bandai Namco has published done before.
Twin Mirror will be in three parts, and will feature investigative reporter Samuel Hicks who goes back to his hometown to attend the funeral of his best friend.
While there, he wakes up in his hotel room only to discover death and destruction all around and with no memory himself of what took place.
No worries, though, as Sam has something which he calls his Mind Palace. A way to get into his memories and recreate things that have happened in the past. And a mind that remembers everything.
Well…there are some worries, sure. Because it's an adventure game, and where would we be without worries?
In this case, Sam also has someone in his Mind Palace he calls The Double. An entity in his mind that could be there to help. Or or could not.
Twin Mirror's first episode will be called 'Lost on Arrival'. It will release in early 2019 for the PS4, Xbox One, and PC.
Meanwhile, Bandai Namco gave us a quick one-minute peak at the game in the form of a Gamescon trailer.
While we don't learn much, the graphics look superb and the storyline sounds interesting.
In fact, French video game website Jeuxvideo.com liked the game so much, they awarded it the Originality Award in their Best of Gamescon awards.
Check out the Twin Mirror trailer below to see if you agree.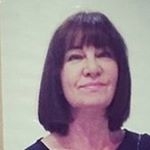 Latest posts by Michelle Topham
(see all)