What can you say about Barbra Streisand? Superstar doesn't really cut it. Legend? A bit overused. Goddess. Nah. Basically, just one of the most amazing people on the planet. Nuff said.
Sadly for many of we Barbra fans, she doesn't make that many public appearances anymore, and never shows up on talk shows. So, when I saw her on The Tonight Show Starring Jimmy Fallon,  her first real talk show appearance in more than 50 years, yes, I must admit there was more than just a little bit of excitement at my house.
And now my thoughts.
Heavens, what a coup for Jimmy Fallon, to get Barbra Streisand on his talk show. He must have been beside himself when she said "Yes".
God, did she look uncomfortable with the applause when she first appeared. She's never gotten over that and she's had it for 50 years. Proves that even someone as iconic as Barbra sometimes has doubts and, of course, it makes you just love her more.
Her voice is just as incredible as it's always been. Then again, why am I surprised?
She's a good sport as, even if it's not Fallon's intention to make fun of her new album ('Partners'), it could have been taken that way. And wasn't she just sweet?
She looks stunning.
And, wow, Jimmy Fallon – he must have been so nervous. Come on. Singing with Barbra Streisand.
See…..nothing profound. That's because she's all the profound you need.
https://www.youtube.com/watch?v=AJf1NkYF150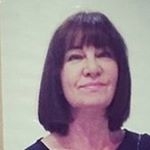 Latest posts by Michelle Topham
(see all)