Barei won Objectivo Eurovision, the national final for Spain's Eurovision 2016 entry,last night with her song 'Say Yay', and can I just say Thank Christ, we've finally got one song going to Stockholm that actually rocks.
Barei was one of six acts that performed on Objectivo Eurovision on RTVE. In running order, they were:
Maverick – Un mundo más feliz
Barei – Say Yay!
Xuso Jones – Victorious
Salvador Beltran – Días de alegría
Maria Isabel – La vida sólo es una
Electric Nana – Now
And, while I liked at least half the songs, most were not songs that would have given Spain much of a chance of a win at Eurovision in Stockholm.
Barei's 'Say Yay!', though, was definitely the right choice for Eurovision 2016, as it's a huge song, and Barei gives a superb performance of it.
My only critical comment? I hope Barei dumps the little dance she does midway through, or at least comes up with something better, as that is the only thing that diminishes her performance.
As for the voting for Objectivo Eurovision? The winner was decided by a combination of the Spanish public televoting (40%), an artists jury that included former Eurovision artists Edurne and Loreen (Eurovision winner), and Il Divo's Carlos Marín (30%) and an international jury (30%).
Looks to me like they made the right choice.
Watch Barei's Objectivo Eurovision performance of 'Say Yay!' in the video below. Her start was a little shaky but, once she got going, the girl rocked.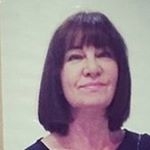 Latest posts by Michelle Topham
(see all)