The 2006 Bartender anime is getting a surprise Blu-ray release in North America, and I could not be more happy about that.
Yesterday, American video company Shout! Factory and Scottish Anime Limited announced they had acquired the North American license for the anime adaptation resulting in an upcoming Bartender on Blu-ray releasing on January 19th, 2021.
The Bartender anime will also be launching digitally across various streaming platforms on the same day as the physical copy.
The anime series is based on the manga by writer Araki Joh and illustrator Kenji Nagatomo, and tells the story of Eden Hall — a small bar in the Ginza district of Toky0.
A bar run by the legendary bartender Ryu Sasakura, a man who knows how to mix the right drink for a customer depending on the story they have to tell.
Like a perfect bartender should, Ryu listens to his customers' stories and their associated problems, and then makes them feel better about what is happening in their lives. Thus, when they leave, having enjoyed a warm ear and a perfect drink, they often feel ready to take on the world again.
The Bartender Blu-ray will come in two forms — a regular edition and a Bartender 15th Anniversary Collector's Edition Blu-ray. The collector's edition will feature nine genuine cocktail recipe cards and four special drink coasters, which you can use for your beer or a glass of wine or keep pristinely in the special edition box. (see above)
Bartender originally premiered in October, 2006 as an 11-episode TV anime.
The series was directed by Masaski Watanabe (Bakumatsu), Yasuhiro Imagawa (Gifū Dōdō!! Kanetsugu to Keiji) was responsible for series composition and scrips and Hirotaka Kinoshita (Genshiken) was character designer.
Along with the announcement of a Bartender Blu-ray, the two companies also released a lovely 1-minute trailer. (article cont. below)
Watch the Josee, the Tiger and the Fish movie trailer — it's touching and lovely
The trailer shows bartender Ryu Sasakura with his relaxing, sweet way of talking explaining why enjoying a drink in a small, comfortable bar like his is what so many people enjoy doing.
"We each have our own preference when it comes to enjoying a libation. A chat with an old pal, whispering sweet nothing's into a lover's ear. Or perhaps while deep in thought with the glass ever so slightly tilted. This bar welcomes guests of all types through its doors. Every drink has a story. And every story has a drink to accompany it."
Watch that quite lovely Bartender trailer below. You can pick up the Bartender Blu-ray in the U.S. and Canada beginning on January 19th, 2021, or pre-order it now.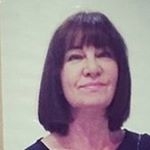 Latest posts by Michelle Topham
(see all)