Rankings of Batman Arkham games from worst to best
British video game developer Rocksteady Studios confirmed this morning that the Batman Arkham Collection will be coming to Europe in September, 2019.
Confirmation came via a tweet from Rocksteady's Gaz Deaves.
This after a listing on Amazon leaked the possible Batman Arkham Collection release, and speculation about what it was going to entail was soon being widely reported by the video game news media.
What does Batman Arkham Collection include?
The upcoming collection  includes three Batman games — Batman: Arkham Asylum, Batman: Arkham City and Arkham Knight, along with every DLC that has been released for each of them.
Basically, the same pack that has been available for both the PlayStation 4 and the Xbox for a year now.
Interestingly, however, it looks like the collection releasing in September might be even nicer than the one that has already been released.
After all, the physical version of it will be released in Steelbook packaging, and will include all the post-release content.
For those who plan on buying The Batman Arkham Collection on the PS4, the release gets even better.
That's because that Earth 2 Dark Knight skin you've been salivating over since it was only given to those who were at the Arkham Knight E3 presentation will also be included.
And yes, if you already own the game, you will be able to still download the skin for free.
Game rankings of all four Arkham games
If you haven't played the Batman Arkham games yet, but plan on playing these three as soon as the collection releases in September, you might also want to watch Captain Eggcellent's rundown of what he thinks is the correct ranking for all the Batman Arkham games. (And yes, it's 'eggcellent').
He rates the three games that will be included in the Batman Arkham Collection from worst to best, as well as Batman Arkham Origins.
You can watch game rankings of all four games below.
Other video game news:  Assassin's Creed Odyssey's 'Judgment of Atlantis' completes DLC packs for the game, and will hit shelves mid-July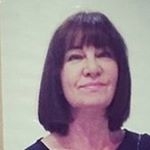 Latest posts by Michelle Topham
(see all)