Here is news I expected sometime today after Chinese video-sharing website Bilibili leaked news this morning about a possible Battlefield 2042 beta happening next week.
Of course, once that happened, developers DICE and Electronic Arts couldn't really do much else except confirm it.
So, yes, the Battlefield 2042 beta will kick off on October 6th, and will run through October 9th.
Any player who pre-ordered the first-person shooter, as well as anyone who is an EA Play member, will have access on October 6th through the 9th, with the 6th and the 7th solely for them.
Anyone else who also wants to try it out can do so on October 8th and 9th.
Don't wait until the last minute to pre-load the game, and thus cut into your gaming time, though, as EA says everyone will be able to do that starting October 5th, regardless of which group you fall into, and regardless the platform you plan on playing on.
That way you will be up and running, and ready to kick some ass, as soon as your Battlefield 2042 beta access is granted.
Expect to be up late on beta day as well, as access for each group will start at 12am PT, 3am ET and 8am GMT.
The Battlefield 2042 story takes place around clashes between the two of the world's superpowers — the United States and Russia. Countries that are heading rapidly towards war, with a number of small battles taking place over the last few years that are becoming increasingly dangerous.
It is these battles players will fight in.
While the game will include seven very large maps on which up to 128 players will be able to play at one time, content in the Battlefield 2042 beta itself will be limited to Conquest on the map Orbita.
Check out the open beta trailer EA has just released to find out what that is likely to look like.
The Battlefield 2042 beta will be available on PC, PS4, PS5, Xbox One, and Xbox Series X/S, with the game itself releasing on November 19th, 2021.
If you want early access to next week's beta, be sure to pre-order the game before October 5th.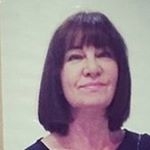 Latest posts by Michelle Topham
(see all)