Battlefield V Firestorm Pre-Order Bonus Firestorm Ranger Set includes a paratrooper outfit, 5 weapons and special assignment
DICE and EA have just announced the Battlefield V Firestorm Pre-Order Bonus.
It is a Firestorm Ranger Set, which includes an exclusive paratrooper outfit, five immediate access Battlefield 1 weapons and a special assignment.
And, if you go one step further, and order the Deluxe Edition of the game, you will get early access to Battlefield V on November 15th, 20 weekly items with airlift, five sets of the paratrooper outfit and more than just one special assignment.
Of course, Firestorm itself is Battlefield V's own Battle Royale mode, which takes place on Battlefield's largest ever map and which DICE has just confirmed will support up to 64 players.
All of which will be split up into 16 squads of four players each.
The name Firestorm comes from the map being surrounded by a ring of fire that is shrinking as you play and so, of course, gets more challenging the longer you are in the game.
There will be a slew of objectives throughout Firestorm that will be scattered across the map in both fixed and random locations.
As you and your squad complete objectives, you will unlock various types of gear that will then increase your chances of winning the map overall.
Battlefield 5 will release on November 20th for Xbox One, PlayStation4 and PC. Firestorm will not release with the main game, however, but will probably release early in 2019.
For more on Battlefield V Battle Royale Firestorm mode, watch the video from Great British Gaming below.
Pre-order the game now for all the above goodies and, in the case of the Deluxe Edition, full access to the entire game five days before everyone else.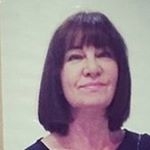 Latest posts by Michelle Topham
(see all)