The Battlefield V squad joining problem that gamers playing the open beta version of the game is fixed. Which shows just how seriously EA and DICE are taking their players enjoyment when it comes to this amazing new game.
(And yes, I've watched somebody play this and, holy hell, I can't wait for Battlefield V's November release, it is really THAT good!)
Advertising
The update fixing the squad joining problem was released yesterday for the Battlefield V open beta, which means anyone playing it will be able to allow squads to join a match with no problem at all.
DICE has also added a Spectator Mode to the open beta so, if you don't feel like playing, you can still watch how everyone else is kicking some ass.
Or not, depending on how good of a Battlefield V player they are!
The full new Battlefield V patch comes with features as follows:
Fixed Squad Join issue, allowing Squads join a match together.
Activated Spectator mode.
Addressed lop-sided team balance issues. Note: With this update, at the end of the match you will not be switched to the opposite side. You will have to quit and rejoin to potentially play as the other army. (We will have a permanent solution to this issue with the full launch of Battlefield V that will work as designed.)
Battlefield V itself will release on PlayStation4, Xbox One and PC on 20th November 20.
Advertising
And if you want to see how absolutely gorgeous Battlefield V already is, watch the live gameplay on the Battlefield V open beta from OneCheesyMofo, and from MassiveG playing it at Gamescon in the videos below.
It is so freaking GOOD!!!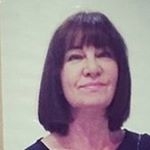 Latest posts by Michelle Topham
(see all)