The BBC is celebrating the life of naturalist and broadcaster Sir David Attenborough now that he will be 90 years old on the 8th of May. And, as part of those celebrations, 'Attenborough at 90' will be aired on BBC One on May
A trailer for 'Attenborough at 90' was released today, and it gives us a lovely glimpse at what we can expect to see from the thousands of hours of film footage the incredible David Attenborough has been involved in recording.
Footage that includes Attenborough on Easter Island, out on a turbulent sea watching whales from a fishing boat, fighting off a massive walrus with nothing but a small stick, playing tug a war with gorillas, and in a small rubber dinghy sailing alongside a line of wild birds.
And what will make this 'Attenborough at 90' program so special is that it will show us once again just what a wonderful human being David Attenborough is. How intelligent, how interesting, how funny and kind, how hard he works, and how much he is filled with absolute joy at what he has been privileged to be able to do and to see for almost 70 years.
Personally, I can't wait to see this.
Meanwhile the trailer for 'Attenborough at 90' is watchable below. Now doesn't that look fabulous?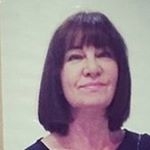 Latest posts by Michelle Topham
(see all)