Want to watch the most relaxing thing you have ever seen before you go to bed? Something that is guaranteed to give you a good night's sleep?
Do what I do. Go to BBC Earth's YouTube channel and watch one of their Oceanscapes videos.
Fifteen minute to 10-hour long videos that are nothing but gorgeous footage of calming, relaxing underwater scenes. Seahorses, dolphins, stingrays, sharks, jelly fish, octopus and other marine life swimming along in the ocean.
All with the natural sounds you would hear if you too were swimming in the ocean – just the gentle movement of the water.
And, while you might think watching a video with no commentary and no music, and with only marine life swimming by, would get boring, it doesn't at all.
These Oceanscapes videos are utterly mesmerizing, and will lull you to a relaxed and calm sleep like nothing else.
Watch the Oceanscapes video I have watched for the last two night's below (I fall asleep with it playing at the side of my bed, and you would not believe what a wonderful night's sleep I have had).
The Oceanscapes videos are part of the #OurBluePlanet project — a digital collaboration between BBC Earth and OceanX Media, which features media from both companies.
OceanXMedia, of course, is the same company that provided the stunning footage for the massively successful BBC/David Attenborough series Blue Planet II, as well as the Oceans: Our Blue Planet, an IMAX style film which is currently being shown in science centers and museums all over the world.
The project was started in an effort to get people talking about the oceans on Twitter, and to draw people's attention to not only its beauty but to the enormous number of marine life present there.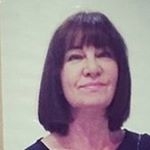 Latest posts by Michelle Topham
(see all)