BBC Les Misérables trailer shows how far ahead of everyone else the BBC is when filming historical dramas
When it comes to anything historical, there is not an organization on the planet that can do a better job than the BBC.
Case in point, the upcoming BBC One six-part adaptation of Victor Hugo's classic novel Les Misérables starring Lily Collins (Fantine), Erin Kellyman (Eponine), Dominic West (Jean Valjean), and David Oyelowo (Javert).
All you have to do is watch the two-minute first look Les Misérables trailer just released by the BBC to know this series is going to be superb.
Written by Andrew Davies (Pride & Prejudice) and directed by Tom Shankland, the adaptation  is set against the backdrop of France at a time of civil unrest. The novel itself is always talked about as one of the best dozen or so novels ever written.
As for the air date for the TV series, the BBC is still keeping mum on that score, but it is set to air during the BBC's Christmas schedule. Proving they really are giving this series everything it needs to reach a wide audience.
Watch the BBC's first look Les Misérables trailer below to see just how beautifully this has been filmed, and with what an incredible eye to historical detail.
And remember that tag line, because it sums up much of the story of Les Misérables. "Where there is love, there is hope."
Related: Watch Dickensian trailer as it brings together all of Charles Dickens' beloved characters in one show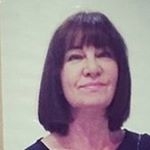 Latest posts by Michelle Topham
(see all)