Since the announcement of the Eurovision Song Contest's Greatest Hits concert to be held in London on March 31st a couple of days ago, the BBC has been busily revealing all of the acts. Starting off with the fabulous Conchita Wurst, on into Emmelie de Forest, Johnny Logan and Anne-Marie David, as of today the BBC has now revealed all 14 acts.
The star-studded line up for the Eurovision Song Contest's Greatest Hits concert will consist of:
Conchita Wurst (Austria 2014), Emmelie de Forest (Denmark 2013), Loreen (Sweden, 2012), Dima Bilan (Russia, 2008), Lordi (Finland 2006), Rosa López (Spain 2002), Natasha St-Pier (France 2001), The Olsen Brothers (Denmark 2000), Dana International (Israel, 1998), The Herreys (Sweden 1984), Nicole (Germany 1982), Johnny Logan (Ireland 1980 and 1987), Brotherhood of Man (the United Kingdom 1976), and Anne-Marie David (Luxembourg 1973/France 1979).
A pretty awesome line-up, I'd say.
But, it may not stop there, as the BBC is saying there still may be a few more 'surprises' at the concert itself.
Unfortunately for me, as I'm still 'trapped in Asia', I'll be giving the concert a miss. Sad, as I'd pay good money to see Conchita Wurst, Loreen, Lordi and Anne-Marie David live at one concert. Should be a pretty epic one.
But, if you can go, tickets for the Eurovision Song Contest's Greatest Hits went on sale today and there are still some left. They're selling fast, though, so I'd hurry.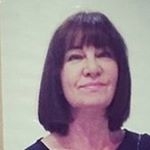 Latest posts by Michelle Topham
(see all)