There is a new trailer out for the upcoming BBC One six-part series 'Wanderlust' and, from just that 40-second clip of what we can expect in the show, it seems quite obvious the moral of the story is open relationships are not all they are cracked up to be.
Shocker!
'Wanderlust' stars Toni Collette, Steven Mackintosh, Zawe Ashton, Royce Pierreson, and William Ash, and follows therapist Joy Richards (Collette) and her husband (Mackintosh) as they consider having an open relationship, and what the ramifications of that may be.
But, as both Joy and her husband realize an open relationship may not be for them, Joy puts forward a crazy idea that may just be perfect, and may change their relationship forever.
The show also looks at other relationships within the same family, and within their circle of friends.
'Wanderlust' was filmed in and around Manchester, England and was made for both BBC One and Netflix. The show will air on the BBC within the UK, and concurrently on Netflix outside the country.
Yay, for those of us who don't always feel like VPN-ing into the BBC's iPlayer, just so we can watch a new series.
'Wanderlust' itself was written by playwright Nick Payne, and directed by Luke Snellin.
The show will premiere on BBC One beginning on September 4th at 9pm.
Meanwhile, watch the BBC's 'Wanderlust' trailer below. And, yep, it looks like that is going to be yet another brilliant performance from the superb Aussie actress Toni Collette.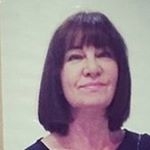 Latest posts by Michelle Topham
(see all)