I've been waiting to see some footage from the new BBC2 thriller 'The Game', as it has a stellar cast and is set in the 1970s, an amazing time for espionage, which is what 'The Game' is all about. The BBC has finally released the launch trailer for 'The Game', and now I'm convinced — this series will be excellent.
Starring Tom Hughes, Brian Cox, Victoria Hamilton, Paul Ritter, Jonathan Aris and a slew of other incredible actors, 'The Game' tells the story of what happens when a KGB agent defects to the UK, and tells British MI5 about a Soviet threat to the UK called Operation Glass.
Soon sleeper agents are being activated all over the UK, and it's up to MI5 to find them and deactivate them. Along the way, they also have to deal with the manipulations and lies of MI5 themselves.
What makes this even more interesting and, to some extent makes you nostalgic for the 70s, is what series creator and writer Toby Whithouse says about why he set 'The Game' in the time period that he did,
"Aside from being such an important period in the Cold War, I wanted to set it in the 1970s because it meant that a story couldn't be resolved by use of technology. There were no mobile phones, no facial recognition software. They lived or died by their ingenuity, insight and adaptability."
Which, to some extent, makes MI5 agents back then even smarter than they are today, as they really only had themselves and their intelligence to fall back on.
Watch 'The Game' trailer below to see just how awesome this six-part series is likely to be, and get more info on the series at the BBC.
Advertising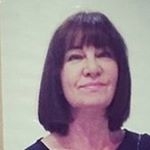 Latest posts by Michelle Topham
(see all)