The excellent BBC One documentary series Ambulance continued last night with the London Ambulance Service called to a hotel where a 25-year-old woman had just given birth to a baby girl in a hotel toilet. (Ambulance, Series 4, Episode 5)
The problem for the woman was she had given birth after the results of a pregnancy test had been negative. In other words, she had no idea she was pregnant.
The woman, Stacey, told the paramedic who arrived at the hotel to help that she was in town with her friend for a Harry Potter convention. She went on to explain she had even visited the doctor again that day, as she had a bump and was struggling with a serious back ache.
The doctor insisted again that the pregnancy test had been negative, and that they would test to see if she had a cyst.
Several hours later, and Stacey was in the Britannia Hotel in London with a friend when she suddenly gave birth to a daughter in the hotel bathroom.
Within a couple of minutes of the birth, Stacy's friend, Rebecca, called the London Ambulance Service who arrived at the hotel shortly thereafter.
And what was lovely about this episode of Ambulance was just how calm everyone was while dealing with the situation.
From Stacey herself, to her friend Rebbeca, the paramedics and the hotel manager. Everyone remained relaxed and matter-of-fact as they dealt with the surprising but actually quite lovely situation.
Watch the segment of that particular situation from Ambulance Series 4, Episode 5 in the video below. You can see the entire episode of Ambulance on the BBC iPlayer if you are in the UK. It is available for the next six days.
Related Reading:  Which BBC drama are you watching in 2019? There are just so many good ones!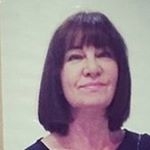 Latest posts by Michelle Topham
(see all)