BBC One's upcoming adaptation of JB Priestley's play 'An Inspector Calls' got a trailer today. A trailer that, in just 40 seconds, will show you why you need to watch this TV special. Namely David Thewlis as The Inspector, Miranda Richardson as Sybil Birling and Ken Stott as Arthur Birling.
And the plot. An Inspector arrives at the home of the wealthy Birling family, and informs them a young woman named Eva Smith has committed suicide. A woman, it soon turns out, whose life each member of the family was involved in, and who all had a role in her death.
And if you haven't seen the classic 1954 British movie of 'An Inspector Calls', you really should watch the 90-minute BBC version. The twists, the turns, and the astounding storyline, plus the very surprising ending will all be played out on BBC One on Sunday, September 13th starting at 8:30pm.
Meanwhile, watch the trailer below.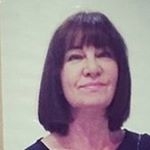 Latest posts by Michelle Topham
(see all)