Please, please, please BBC — get His Dark Materials right
As most fans of the best-selling Philip Pullman series of books — His Dark Materials — will tell you, The Golden Compass, the 2007 film based on the first novel in the series, was terrible.
Poorly written, even worse cast and acted, and with a refusal to even mention the main theme of the books for fear of upsetting organized religion — (the idea that the abuse of power of religion is destroying society and damning human rights) —  The Golden Compass was a gutted and pointless version of a brilliant book.
But now the BBC is hopefully about to redeem His Dark Materials on film, with a first series eight-part adaptation that is soon to be released. And an eight-part second series already commissioned.
The first His Dark Materials trailer released today, and gives us a quick glimpse of what we may be able to expect.
A story that is more faithful to Pullman's books, a cast of actors that are actually believable in their parts, the storyline centering around the massive abuses of the all-powerful church, and special effects (daemons, anyone?) that are truly superb? Here's hoping.
Then again, this is the BBC and this is the United Kingdom. A TV broadcaster that doesn't often pander to organized religion, and a country that is far less 'run' by religion as is the United States, for instance.
So, yes, my hopes are up, and I am expecting the BBC's adaptation of Pullman's books to be something I can actually watch. Expect an enormous backlash by most fans if it is not, and a refusal to even contemplate watching the second series.
Speaking of watching, check out the new His Dark Materials trailer released today below. It looks promising, eh? (Except for the very dark filming which is troubling).
The BBC's adaptation of His Dark Materials was produced by Bad Wolf and New Line Cinema.
Dafne Keen plays Lyra, Ruth Wilson plays Marisa, James McAvoy is Lord Asriel, Lin-Manuel Miranda is Lee Scoresby and Clarke Peters is the Master of Jordan College.
As is usual by the BBC and their dealing with release dates as a 'state secret', no release date has been announced yet. They have already confirmed on Twitter, though, that it will be sometime "later this year".
Related Reading: Here is a video of just some of the stellar BBC drama series coming in 2019 — which ones will you watch?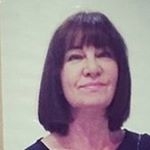 Latest posts by Michelle Topham
(see all)