I love watching BBC news anchors at work, as they are always so incredibly professional.
Look at Martine Croxall here for instance.
She was just about to start reading the 9pm news broadcast this week, when she realized the wrong camera was on her.
Being the consummate professional she is, of course, that was no problem for Martine.
She simply walked across the studio to her chair, with the camera still off her, saying as she arrived, "And here we are. You can pretend like you haven't noticed".
Then admirably went on with her job reading the news as usual.
Lovely. And, of course, it reminds me of the time another BBC reporter sank through the floor while on live TV.
Because she was just as professional, as well as hilariously funny.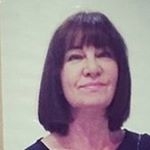 Latest posts by Michelle Topham
(see all)