The first trailer for the BBC's The War of the Worlds three-part series adaptation of the H.G. Wells book has just been released and, man, does this look exciting.
Especially when you notice the typical attention to detail the BBC is famous for, and the fact that this series has been adapted for the small screen but still looks like its special effects would be as much at home in a movie theater.
The BBC's The War of the Worlds is also the only time the classic sci-fi story has been adapted by British TV, and is the first time the story has been set in its original Edwardian period and in the UK.
Something that makes the story even more disturbing when you realize the society affected by the extraterrestrial invasion doesn't have the weaponry and technology those in more modern America-based versions of the story had access to.
That authenticity makes this upcoming new version of the classic 1898 novel even more exciting.
The War of the Worlds has been adapted for the BBC by Peter Harness (Wallander, Jonathan Strange and Mr Norrell), and directed by Craig Viveiros.
It stars Eleanor Tomlinson, Rafe Spall, Robert Carlyle and Rupert Graves, and is due for release some time in autumn, 2019.
Watch the BBC's The War of the Worlds trailer below. Now doesn't that look perfect?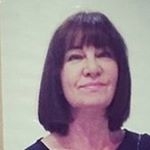 Latest posts by Michelle Topham
(see all)