Japanese animation studio Orange has just confirmed popular anime Beastars Season 2.
The animal-themed anime has been airing exclusively in Japan since October, but is due to be released internationally in early 2020 via Netflix.
So successful has it been in Japan already, though, it looks like it was a no-brainer for Orange to start work on Beastars Season 2.
Even before the rest of the world gets to experience Season 1.
Inspired by the manga by Itagaki Paru, which is now available in 17 tankōbon volumes, Beastars follows grey wolf Legosi, a student at Cherryton Academy who just wants to have fun as a stagehand in the school's drama club.
Instead, his world is turned upside down when an herbivore classmate, Tem the alpaca, is murdered and then eaten.
Soon it is herbivores against carnivores as the school tries to come to terms with the murder, and the death of Legosi's classmate is investigated.
Beastars features voice actors Korohiro Kobayashi, Ayaka Senbongi, Yūki Ono, Akio Ohtsuka and Atsumi Tanezaki.
The anime series is directed by Shinichi Matsumi, with character design by Nao Ootsu, and script written by Nanami Higuchi.
Until Season 1 is released internationally, check out the Japanese-language Beastars Season 1 trailer below, so you see what you can probably expect in that and in Season 2.
A second season that, reportedly, features many of the same characters, and that continues on where the storyline left off at the end of the first season.
No word yet, however, when Beastars Season 2 will air.
More anime news on Leo Sigh here…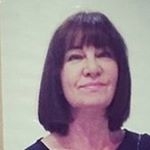 Latest posts by Michelle Topham
(see all)