Beautiful Australian rapper Iggy Azalea not only rocks her Billboard magazine cover this month (man, I want that shirt!), she also proves once and for all she's as intelligent as you probably think. In fact, she's likely even smarter.
During the magazine interview and cover shoot (see gorgeous Iggy Azalea cover shoot video below), among many other things Iggy had more than just a passing thing to say about being an 'authentic rapper'. In fact, it's obvious being called inauthentic when it comes to doing the rap she loves really makes her mad, and she was quick to point out why.
"We get so caught up, especially in rap, with what's authentic, and I wish people would think more about what the f- that even means," she said. "One critic was like, 'Why didn't you talk about more Australian things?' I don't understand why I'm supposed to write a song about living in the outback and riding a kangaroo to be authentic."
You've got to admit, she has a point.
Other things Iggy talks about in her Billboard magazine interview include why she became a rapper (Tupac's "Baby Don't Cry" inspired her), how she moved to the US by herself when only age 16, and why she likes hotels old people stay in.
You can pick up the latest issue of Billboard magazine with Izzy Azalea on the cover and, of course, don't miss watching her cover shoot video with some of the interview filmed. You'll find it below.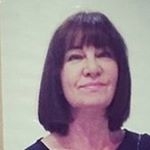 Latest posts by Michelle Topham
(see all)