American singer Nicole Scherzinger has been spending quite a lot of time in the UK in the last few months. So much so, she's become addicted to cups of tea and a good curry, at least according to an interview Scherzinger gave to Cosmopolitan Body.
Beautiful Nicole Scherzinger's cover for Cosmo Body is the reason for the interview, an interview in which she talked about how easy it is for her to exercise every day (it's not, it's difficult), her weight (it constantly goes up and down), and what healthy means to her (having a healthy mind).
You can read more of Nicole Scherzinger's Cosmopolitan Body interview here and, of course, grab Cosmo Body on newsstands now.
And then, check out the real reason Nicole Scherzinger's weight fluctuates. Could it be all that delicious British chocolate?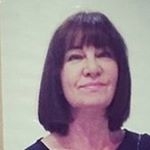 Latest posts by Michelle Topham
(see all)