A new Non Non Biyori Non Stop key visual has been released this week, and this one is a little different.
Because not only does it feature our favorite girls walking in beautiful fields and against a backdrop of a setting sun, but we also get to see new girl Akane Shinoda.
Akane is a friend of Konomi Fujimiya, the next-door-neighbor of Natsumi, Komari and Suguru Koshigaya, and will be featured quite often in the upcoming third season of the hit anime series — Non Non Biyori Non Stop.
The new season will also be featuring the same cast (yay!), the same staff (double yay!!), the same director — Shin'ya Kawatsura (ohmygod, YAY!!) and is being animated by SILVER LINK.
It will follow on from the 2018 movie  Non Non Biyori Vacation, and is scheduled to be released in Japan in January, 2021.
Oh ye Gods, I'm not sure I can wait that long!
If you feel the same way, just remember what treasures you have to look forward to,and how utterly lovely Non Non Biyori is in every way, by watching the adorable Non Non Biyori Non Stop PV and listening to the gorgeous music composed by Hiromi Mizutani from the first season's soundtrack below.
You can watch the first two seasons on Crunchyroll.
Non Non Biyori's opening song 'Nanairo Biyori' is addictive (and so is the anime series!) — Best Anime Songs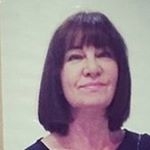 Latest posts by Michelle Topham
(see all)