While the just released Spy Classroom key visual features all seven of the anime's operatives in training, it is main girl Lily, of course, who is front and center.
Behind her (left to right) stand Sibylla, Grete, Annett, Sara, Monika, and Thea, with trainer and experienced spy Klaus looking on from the background.
The latest Spy Classroom key visual was released today to help promote the anime's also announced premiere date of January 5th, 2023.
Along with the visual, we also got a new Spy Classroom trailer that is hosted by Klaus (voiced by Yuuichirou Umehara), followed by each would-be operative and the actress who is voicing them introducing themselves and their quirks.
They are Sora Amamiya who plays Lily, Miku Itou who voices Grete, Nao Touyama as Sibylla, Aoi Yuuki as Monika, Sumire Uesaka voicing Thea, Ayane Sakura playing Sara and Tomori Kusunoki as Annett.
Nonoc's opening theme song 'Tōka" (Light)' is also previewed in the video.
The mystery action comedy Spy Classroom anime (known as スパイ教室 in Japan) is being directed by Keiichiro Kawaguchi (Hayate the Combat Butler), with Shinichi Inotsume (Persona 5 the Animation) in charge of scripts, and Sumie Kinoshita (Girlish Number) as character designer.
Studio feel is in charge of animation production.
Yen Press is publishing both the light novel series the anime is based on (written by Takemachi and illustrated by Tomari), and its manga adaptation.
They have this to say about its plot:
Following a devastating military conflict, countries fight their wars in the shadows. One unusual spy, Klaus, has never failed on the job despite his quirks, and he is building a team to take on an Impossible Mission—one with over a 90 percent chance of failure.

However, his chosen members are all washouts with no practical experience. That's why they will have to use every trick in the book (and some that aren't) to prove they're up to the task!
Watch the latest action-packed Spy Classroom trailer below, and note just one more time how adorably cute every one of these girls looks.
Then mark your calendars for January 5th, 2023, as I have a feeling this will be one of the best anime of the Winter 2023 season.
Oh and you might want to subscribe to HiDive if you haven't already, as Spy Classroom will be streaming exclusively there.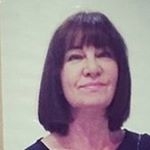 Latest posts by Michelle Topham
(see all)