Sexy singer and rap artist Becky G has made another stunning appearance this week, this time in a new promo video for the CW comedy Jane the Virgin starring Gena Rodriquez. The popular TV show has used snippets of Becky G's latest video, 'Can't Stop Dancin', interspersed with scenes from Jane, to get viewers all excited about Jane the Virgin's upcoming second season.
Will be interesting to see if the Jane the Virgin promo gives Becky G's song another boost too. The song has already done pretty well, hitting the Billboard Top 100 recently, but it's such a catchy song, with the right push it could do even better.
By the way, to show just how amazing Becky G is, when she was only nine-years-old, her parents lost their house due to financial problems and the whole family had to live in a garage at her grandparents' house. Becky G saw how badly this affected the family and wanted to help to make money, so she started to do voice-overs for TV commercials. Yes. At age nine.
Watch here in the new Jane the Virgin promo below. Isn't she great? And, God, I love this show.
https://www.youtube.com/watch?v=1y_p3oJk-oE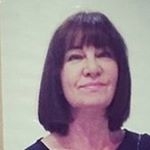 Latest posts by Michelle Topham
(see all)