Bel Powley Appears on First Ever Talk Show on Jimmy Fallon (Video)
British actress Bel Powley appeared on her first ever talk show this week — and it was a big one
If you have been a fan of British actress Bel Powley for a while, you may have been wondering why she never pops up on talk shows. After all, she's been incredibly popular since she first appeared in the BBC children's TV series M.I. High.
Well, it seems Bel Powley doesn't do talk shows or, at least, she's never done one before. But, Powley appeared on her first ever talk show this week, and she got an amazing one — no less than The Tonight Show starring Jimmy Fallon.
And the topic of conversation? How, even when she's acting as an American, Bel still has problems pronouncing some American words. Which word was the most difficult for her to pronounce?
Watch the video below to find out, as well as to hear which American word she loves saying the most.
And, by the way, isn't she just the cutest girl?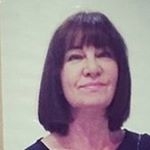 Latest posts by Michelle Topham
(see all)