MTV 'Scream' star Bella Thorne was on Seth Meyers this week, where she talked about acting in the new TV remake of the classic film.
But, not content to just give her thoughts on scary movies and 'Scream', Bella also gave selfie tips to Seth because he's apparently worried about having the wrong face shape for a good selfie. Among other things.
Bella said she takes photos from below and not from up above, as that way of taking selfies is so passé.
She then attempted to show Seth how to do just that on his decades old Polaroid. Which resulted in Seth almost blinding himself with the flash, and then the two of them taking a photo were Bella's face looked twice the size of Seth's.
Watch Bella Thorne giving selfie tips on Late Night with Seth Meyers in the video below. And ignore what the commenters are saying on the video's YouTube page about her laugh. I think it's cute.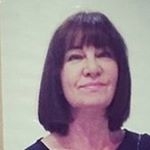 Latest posts by Michelle Topham
(see all)