I forget just how many years British indie band Belle and Sebastian have been around (19), until I see things like the new Belle and Sebastian's Paper Boats video.
It's a video of a song that was recorded back in 1998, but has not been released by the band. Up until now, that is.
And, yes, it's a lovely song. Upbeat and happy and quite jolly sounding, and very well might have been a hit back in the day.
Belle and Sebastian's Paper Boats video was directed by Karn David, the wife of Looper member and former B&S member Stuart David, and features Stuart Murdoch and former band member Isobel Campbell on holiday together in Scotland. And, yes, that was in 1998 as well.
This isn't just a random release of an old Belle and Sebastian song, however. It has been strategically released to help promote Stuart David's new book.
Called 'In the All-Night Cafe', it's a memoir of the early years of the band, with the cover of the book featuring an image from the Paper Boats video footage.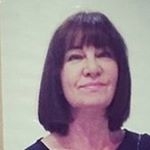 Latest posts by Michelle Topham
(see all)