Puzzle platformer Haimrik wins Innovation award at BIG Festival 2018
The new single-player action adventure puzzle platform game Haimrik won the Innovation award at Brazil's Independent Games (BIG) Festival 2018, which was held in São Paulo last night.
Judges for all categories at the BIG Festival 2018 were Lauren Freeman (Electronic Arts); Reginaldo Valadares (Rovio); John Comes (TinyBuild); Luis Wong (IndieNova); and David Wood (Bandai Namco Entertainment America) making the final decisions on the winning games.
Haimrik, developed by Columbian indie video game developer Below The Game, was nominated in BIG's Innovation award category alongside these games:
​Tacoma (Fullbright, U.S.)
DYO (Team DYO, Germany)
Haimrik (Below The Game, Colombia)
Cultist Simulator (Weather Factory, U.K.)
Motif. (Yeta Game, Turkey)
At Sundown (Mild Beast Games, U.S.)
Frost (Kunabi Brother, Austria)
As you can see, a truly international category with the Columbian video game ultimately coming out on top.
Not a huge surprise, though, as Haimrik really is an innovative game with gorgeous artwork, and gameplay that requires the game's protagonist, Haimrik the scribe, to step on letters to create words to battle the enemies he comes across as he goes out to defeat the evil king. And with the entire narrative for the game scrolling underneath him as you play.
In other words, if you like truly unique video games that are challenging, gorgeous and a heckuva lot of fun, and have a storyline too, you will love Haimrik as there is little out there that is remotely like it.
Check out the official trailer for Haimrik below, as well as the first gameplay video in a fun new series of Let's Play Haimrik from Canadian YouTuber Draegast, below that.
You can find out more about Brazil's Independent Games Festival here. It runs until July 1st. And, of course, buy Haimrik DRM-free on GOG.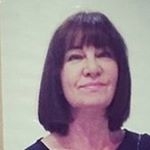 Latest posts by Michelle Topham
(see all)